Rock on! Your Free Lesson Is On The Way…
You're Fender Play lesson has been sent to your e-mail address.
It may take a minute or two but if it takes longer you can click here to access the lesson now.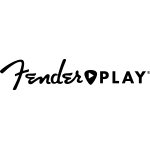 Cool Stuff For Guitar Players
Follow Us On Facebook
Your source for Cool, Rad, & Gnarly products on the internet.
[facebook_likebox case_type="like_box" fbl_id="9″][/facebook_likebox]
Please follow us on Facebook to see our daily finds. Thanks for checking us out!