Rock on! Your Free Lesson Is On The Way…
You're Fender Play lesson has been sent to your e-mail address.
It may take a minute or two but if it takes longer you can click here to access the lesson now.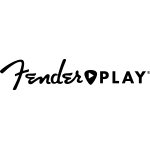 Cool Stuff For Guitar Players
Guitar Pick Maker

$

22.95

Use any piece of thin plastic to pop out your own personalized guitar picks! Works on expired credit cards, gift cards, college IDs, and even drivers licenses. Comes with 15 plastic Starter strips.

Check It Out

Guitar Training Wheels

$

44.95

With Chord Buddy you can play the four basic chords with a push of a button. Helps new guitarists learn song rhythms and stay motivated. Just like Rock Band but for real guitars!

Check It Out

Marshall Mini Refrigerator

$

344.99

The Marshall Compact Fridge proudly features authentic Marshall Amp parts. With genuine Marshall logos, fret cloth, & knobs that go to 11. Great for your practice space or man cave!

Check It Out
Follow Us On Facebook
Your source for Cool, Rad, & Gnarly products on the internet.
[facebook_likebox case_type="like_box" fbl_id="9″][/facebook_likebox]
Please follow us on Facebook to see our daily finds. Thanks for checking us out!